Attendance
Excellent attendance is paramount to success and achievement at any school, and here at Blacko Primary School it is no different.
We have a dedicated team who have responsibility to ensure that every student strives for excellent attendance and understands the bearing of it on their learning. The strong partnerships between school and home have proved invaluable in improving the attendance of individual pupils.
We understand, however, that there are sometimes situations beyond our control that can sometimes get in the way of full school attendance, and we will work with pupils and their families to keep the impact of this to a minimum.
Why are attendance and punctuality so important?
Our aim in the Pennine Trust is to help you to understand the benefit of excellent attendance at school. Persistent absenteeism seriously affects your schooling and your life after school. Being absent results in loss of learning, which in turn results in lower levels of achievement and grades, which in turn results in lower employment prospects.
These things are fundamental to our trust values:

We are ambitious. We believe all pupils can achieve excellent attendance.
We are respectful. Arriving on time demonstrates good manners and consideration for others.
We are collaborative. We support and challenge everyone to achieve high standards.

Regular school attendance is an important to give children the best possible start in life. The aim should be to attend 100% of the time.
Research suggests pupils who attend school regularly are at less risk of getting involved in antisocial behaviour or crime.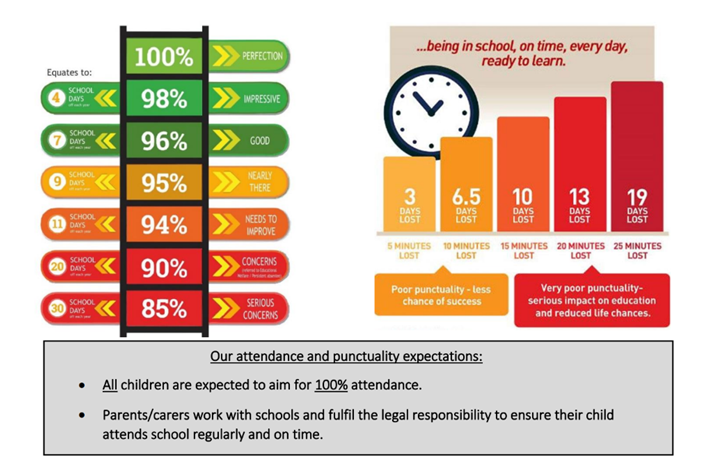 Blacko Primary School's Attendance Policy can be found below: